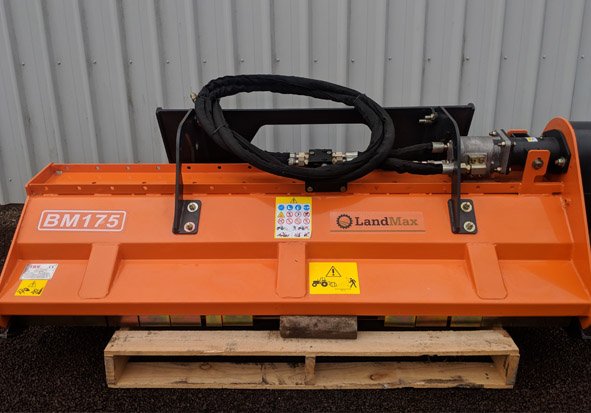 LandMax BM175 Skid Steer Flail Mulcher/Mower
$6,325.00
Standard Loader/Skid Steer Universal Quick mount.
This flail mower is designed for cutting grass, cover crops, or it is great for mulching tree pruning's and roadside applications.
Comes with heavy 27 ounce cupped hammer blades with precise blade overlap for chopping all types of vegetation.
Adjustable finished cutting height (both read roller & skids).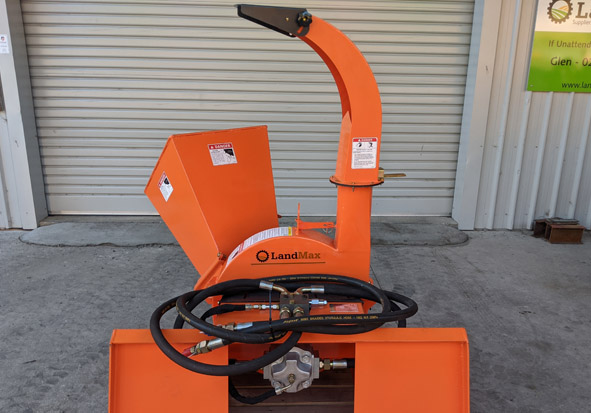 LandMax BXH42 Skid Steer Wood Chipper
$4,255.00
Chip brush, branches and leaves into perfect-size chips for groundcover on pathways or in flower beds with the Skid Steer attach wood chipper. Perfect for wood lot owners, arborists and municipalities. Air intake vents maximize blowing force to power the chips out of the chute up to 20 feet.
Features a twig breaker to move long material through the rotor compartment, and a 60cm discharge chute with a 360 rotation. Hopper easily folds up making it easy to travel on narrow trails, transport and store.