About LandMax
We have been importing machinery for several years for our BOP orchard operation. WE sell to local contactors and through Trade Me under the ROMAR trade me name. The volume of machinery we are bringing in has made it necessary to set up a stand alone company.
LandMax is the result of that continued expansion, we now have a warehouse at Te Puna to handle our ever increasing range. Our main focus is on tractor attachments for horticulture and pastoral farmers. Some of our smaller items will be suitable for ground maintenance on lifestyle blocks. Products we sell are from selected suppliers that have a history of sales in Europe and Australia and are manufacture to EC standard. Our aim is to supply European & American designed machines at an affordable price while maintaining a high standard of quality and service.
To keep overheads low sales are all via Trade Me or our website and delivery is ex our warehouse in Te Puna just north of Tauranga or shipped all over NZ.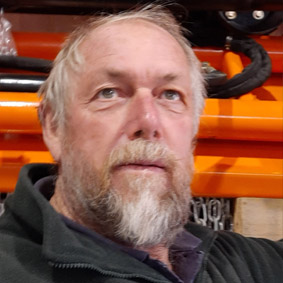 Roger Gainford – Director
My background is on the Land, Cropping, Dry Stock, Dairy,  Contracting, Sales & Service. At present my main role is running our orchard operation in the Bay Of Plenty.
While travelling overseas to trade shows, the opportunity to bring good quality machinery into NZ at a realistic price became apparent.  LandMax our family owned business is the result.
It is my goal to keep sourcing an expanding range of quality tractor attachments for our clients and maintaining a high level of aftersales service.
Roger
0274770368
 I also have a background on the land. I studied at Tech, then University, gaining a Dip Ag, Dairy Farming NZ, Ag Contracting in Australia, Landscaping in Canada, Mining in Western Australia and now site development for new housing in the BOP.
Landmax has been trading for several years under Roger and Mary's farming business and I am excited to join them in now making this a stand along company and taking it to the next level.
I know the importance of reliable gear, which will work year after year and the knowledge that if something did go wrong there were parts on hand for most repairs. I look forward to helping with any enquiry you might have.
Glen
0272525883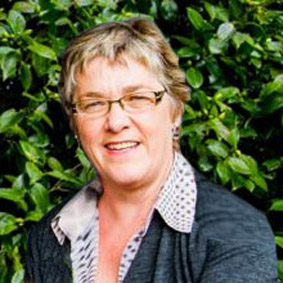 Mary Gainford – Office Manager
Our family background is farming, agricultural contracting and horticulture.
Being able to have strong, reliable and affordable machinery is very important.
Roger and Glen both have a good eye for machinery and enjoy working together.
My role is the office administrator and on the odd occasion I help assemble equipment and organise the deliveries to clients.
Mary
0272233913