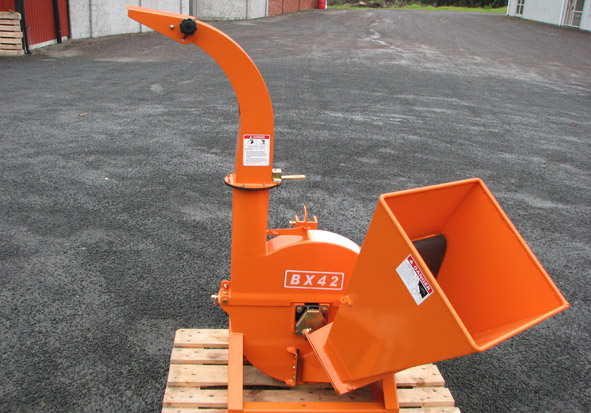 LandMax BX42S Wood Chipper
$3,400.00
Perfect for those clean –ups after a storm, pruning or just processing general gardening wastes. Creating mulch for garden plants and trees for conserving water.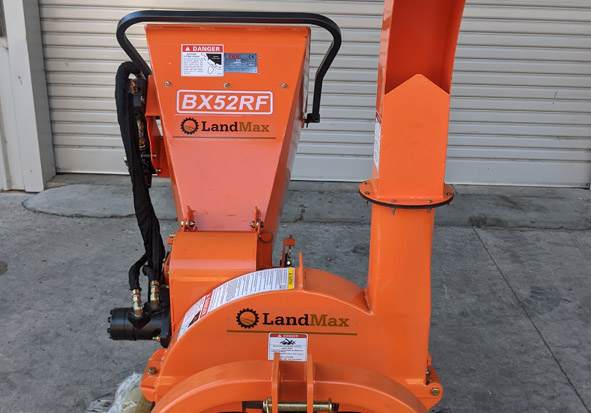 LandMax BX52RF Wood Chipper
$7,340.00
Wood chipper, with own hydraulic system, no need to connect to tractor hydraulic system, 4 height adjustment optional legs position (2.5"- 7"), max chipping diameter is 6", suitable for 18-60hp tractor.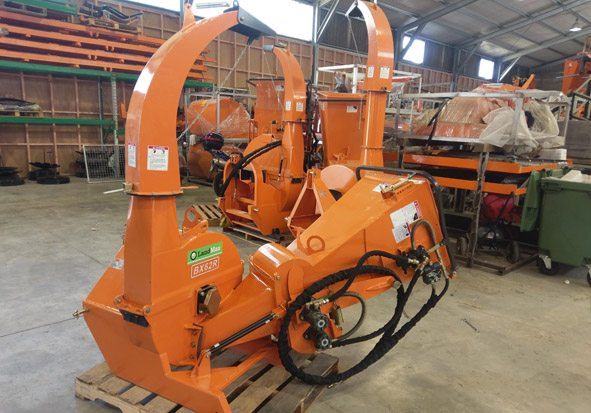 LandMax BX62R Wood Chipper
$9,570.00
Wood Chipper Self Feed Tractor mount; a great chipper that fits between our 10″ and the ECO19 model. Will chip all the leftovers when doing your firewood or the Autumn prune in the garden or orchard.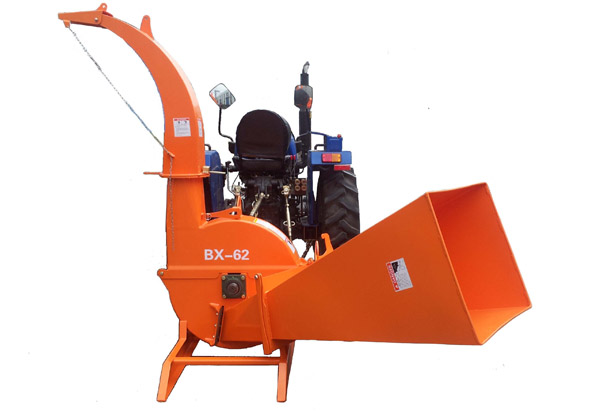 LandMax BX62S Wood Chipper
$5,600.00
At the heart of the BX chipper is an oversize heavy duty rotor and reversible chipping blades.
The self-feed hooper is designed to angle the brush against the rotor and blades, pulling the branches into the chipper.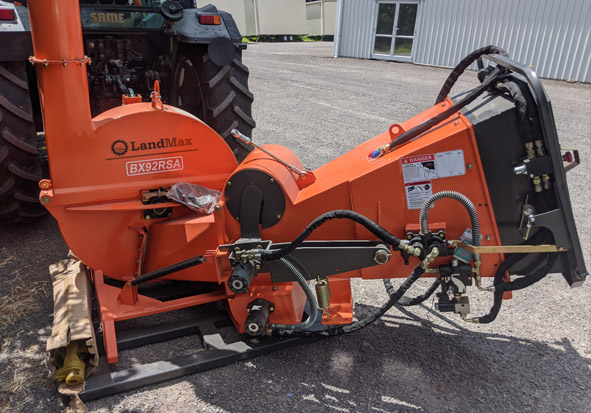 LandMax BX92RS 10 inch Wood Chipper
$13,800.00
The BX92RSA is a serious chipper for dealing with pruning wood from avocado orchards and downed trees on the farm to make mulch or calf bedding. Makes short work of large volume jobs and can deliver direct to your truck etc with its high delivery shute.
LandMax BX122RS Wood Chipper
$14,950.00
At $15000 inc GST this is a lot of chipper and ideal for the larger Avocado Orchard or Farmer with trees to clean up that can make use of large amounts of chip for calf bedding compost or mulch.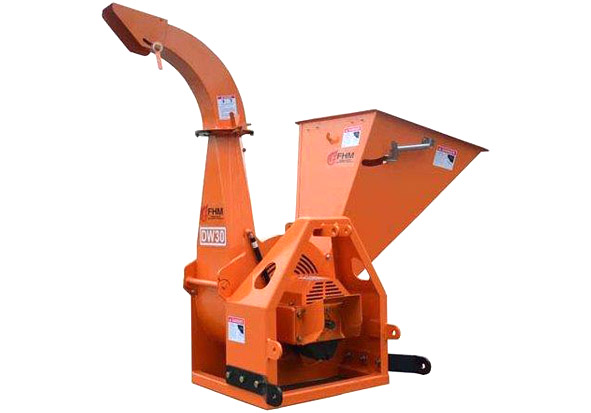 LandMax DW30 Drum Wood Chipper
$4,500.00
Ideal for Garden Use
The result of chipping is nice and varied chips for laying as ground cover on beds or for laying on paths and walking areas.
LandMax ECO19 Drum Wood Chipper
$2,950.00
This is the perfect machine for the large garden, orchard or lifestyle block with the dual feed. One chipping hard wood and one for mulching  green waste.