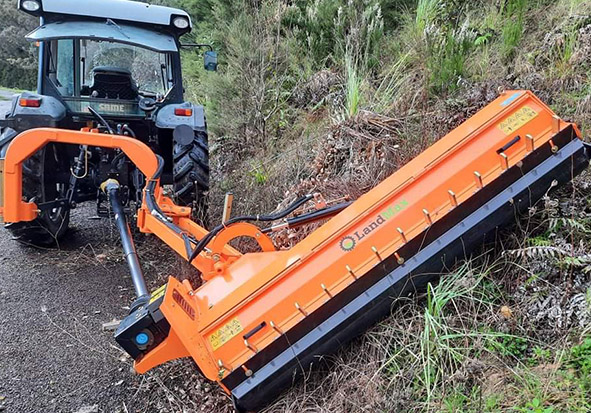 LandMax AGH220 Pro RH offset Reach Mower
$9.500.00
The Reach, Verge or Ditch Bank Flail Mowers are flail mowers with a hydraulic arm for cleaning larger, wider areas, roadsides verges, orchards and various inclining and declining land surfaces; –
Specially designed for universal use the head of the mower can be operate in line with the tractor or offset for verge maintenance and field boundaries.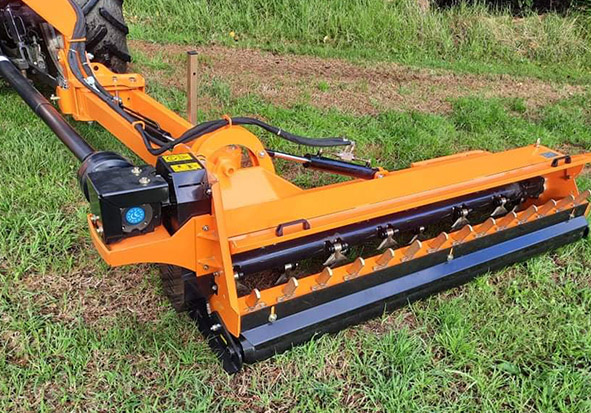 LandMax AGH180 Pro RH offset Verge Mower
$8.500.00
Right Hand Offset for general farm and Orchard use the new Pro series has the added benefit of a rear opening door and adjustable collector teeth for better mulching of derbries.
The Verge Flail Mowers are suitable for roadside verge, tree trimming and general mulching.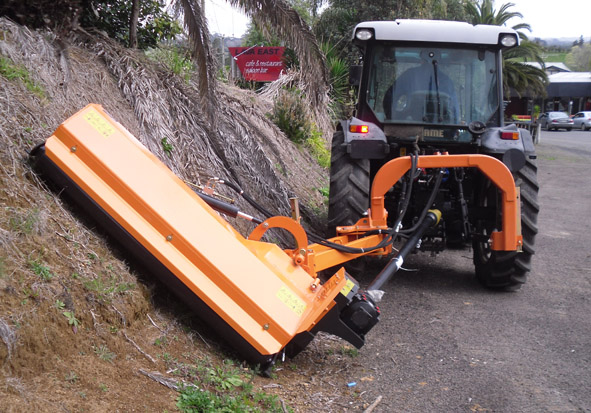 LandMax AGH180 RH & LH Verge Mulcher/Mower
$8.200.00
1800 cut option
Left hand  & right hand offset verge mowers suitable for road side maintanance.
Adjusts from 90 deg vertical to 60 deg down to follow most contours.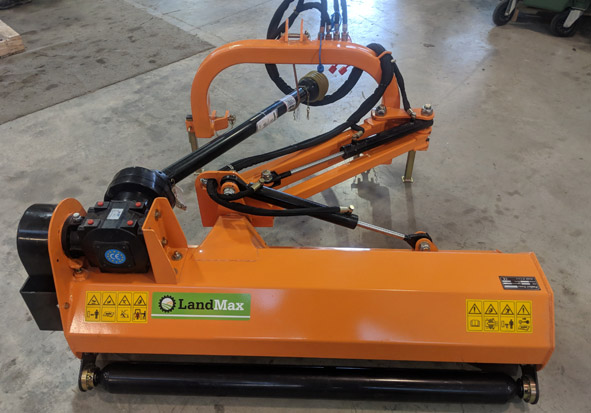 LandMax AGL125 Reach RH Verge Mulcher/Mower
$4,400.00
Great for mowing:
Life style blocks
Parks & Reserves
Farm tracks, Roadside Verges
Reaching under Avocado trees
Reaching under fences
Trimming the side of hedges
Mowing between orchard trees.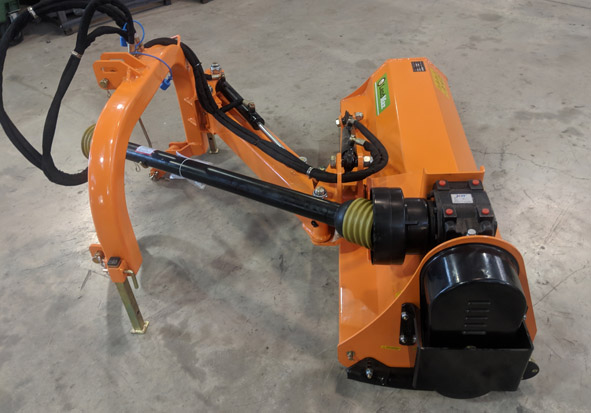 LandMax AGL145 Reach RH Verge Mulcher/Mower
$5,000.00
Great for mowing:
Life style blocks
Parks & Reserves
Farm tracks, Roadside Verges
Reaching under Avocado trees
Reaching under fences
Trimming the side of hedges
Mowing between orchard trees