MULCHER/FLAIL MOWERS 18 - 50HP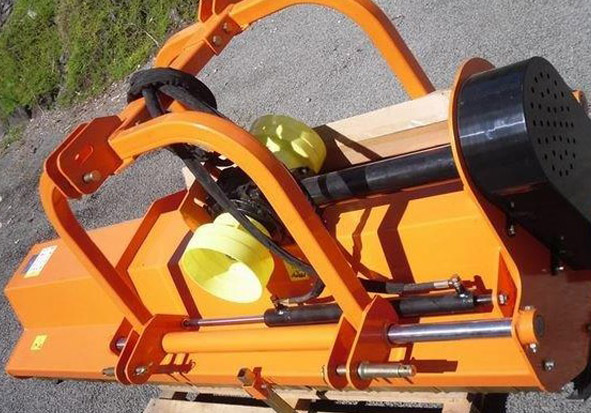 LandMax AG180 Flail Mulcher/Mower
$4,800.00
The AG Series Flail Mulchers are Super Heavy Duty Mowers designed for large areas with heavy vegetation. Areas like roadsides, orchards, fields, woods, roads and trails. Perfect for clearing and maintaining the more rugged landscape areas that include heavy grasses, debris, sticks, vines, branches and other wooded materials.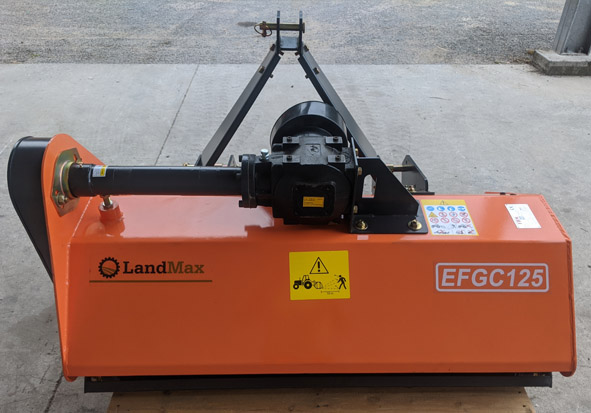 LandMax EFGC125 Flail Mulcher/Mower
$2,800.00
The EFGC models are stronger and more powerful for maintaining more rugged landscape areas including heavy grasses, storm debris, sticks, vines and more around farms, properties, parklands and roadsides.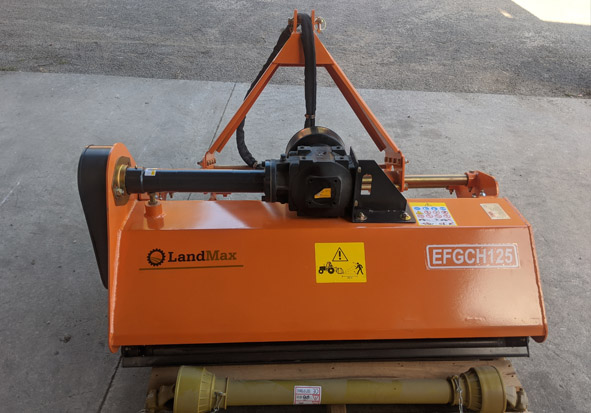 LandMax EFGCH125 Flail Mulcher/Mower
$3,350.00
The EFGC Series (Heavy Duty) Flail Mower is an option if you are working on grass or brush. Ideal for an orchard, nursery, vineyard, in the greenhouse or for gardening. With its fast blade tip speed and interchangeable blades it is perfect for your grounds keeping tasks.
LandMax EFGC155 Flail 
Mulcher/Mower
$3,000.00
This mulcher/mower is deal for working on grass: orchard, nursery, vineyard, in the greenhouse and for gardening.
Perfect for use after storm when debris is scattered throughout areas usually maintained with normal mowers.
Ideal for thick grass, sticks, undergrowth and light vine mulching.
Vegetable & pasture topping
Roadside maintenance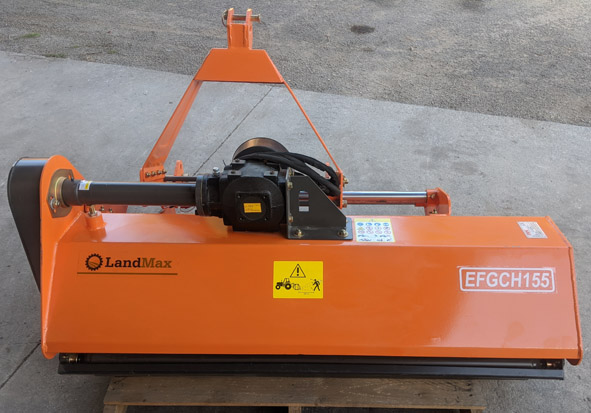 LandMax EFGCH155 Flail Mulcher/Mower
$3,550.00
This model is great for acreage larger than 15 acres. Flail Mowers are useful for jobs where you are cutting grass on uneven ground, high grass, weeds, brush, and small saplings. A flail mower doesn't throw grass, instead it cuts finely and leaves the cuttings on the ground where it was cut making it an excellent choice for those places where you could cause damage by throwing debris.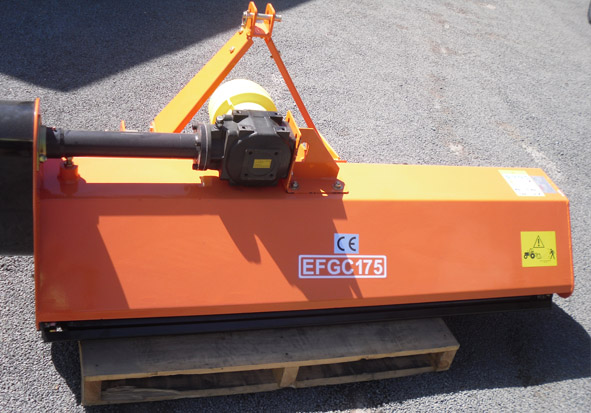 LandMax EFGC175 Flail 
Mulcher/Mower
$3,200.00
Perfect for use after storm when debris is scattered throughout areas usually maintained with normal mowers.
Ideal for thick grass, sticks, undergrowth and light vine mulching
Vegetable & pasture topping
Roadside maintenance
LandMax EFGCH175 Flail Mulcher/Mower
$3,750.00
Perfect for use after storms when debris is scattered throughout areas usually maintained with normal mowers.
Ideal for thick grass, sticks, undergrowth and light vine mulching.
Vegetable & pasture topping
Roadside maintenance